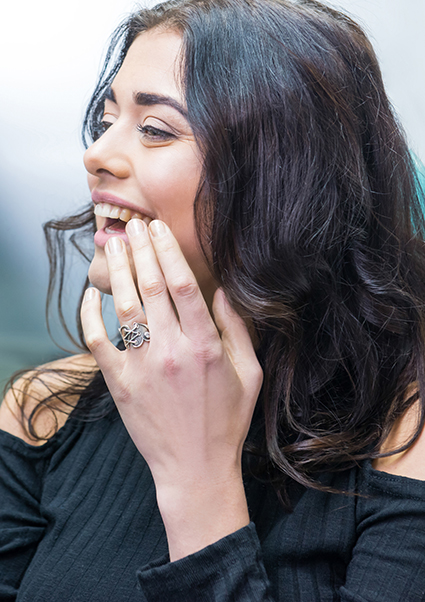 Dental Impants
Dental implants are a permanent and natural looking way to replace missing teeth without having removable dentures or partial dentures. Dental implants are artificial roots and teeth that are surgically placed into the jaw bone by a specialist. Dental implants may need to be replaced or tightened after a long period of time – but are very strong and durable and can last for many years.
Reasons for dental implants:
Replace one or more missing teeth
Resolve joint pain or bite problems caused by shifting teeth
Create a beautiful smile
Resolve and problems with speech, chewing and bite
Restore or enhance facial tissues and jaw line
Support a bridge or denture to make them more secure and durable
What does getting dental implants involve?
Implants require many office visits over several months. We will take X-rays and impressions of the jaw in our office to ensure a perfect fit for the implant. The implant will then be surgically placed into the jaw bone and must be allowed to heal which can take up to six months. In some cases, a second surgery may be needed to add a post or anchor for the new tooth. Once the implant is healed, the artificial tooth (or teeth) are fitted to the anchor – several fittings may be required and this part of the process may take a few months. The perfect fit is necessary and will provide comfort and security for the patient. After the new tooth is in place, it is recommended that the patient have regular dental check-ups and practice good oral hygiene.