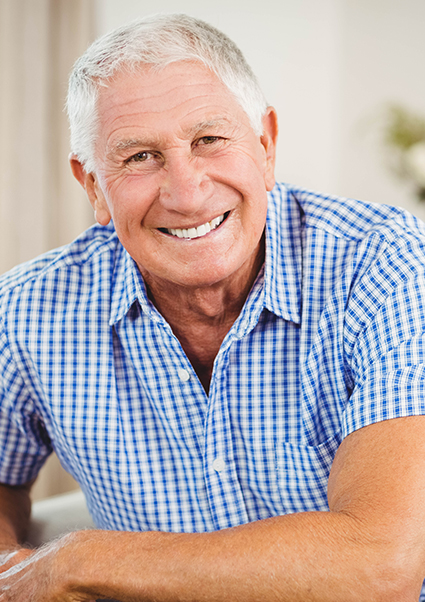 Crowns (Caps)
A dental crown is a tooth-shaped "cap" that is placed over a tooth – covering the tooth to restore its shape and size, strength, and/or to improve its appearance. The crowns, when cemented into place, fully encase the entire visible portion of a tooth that lies at and above the gum line. A crown protects and strengthens tooth structure that cannot be restored with other types of restorations. Although there are several types of crowns, porcelain crowns are a popular choice because they blend in so well with natural teeth to restore a beautiful, bright smile.
Reasons for crowns:
To protect a weak tooth from breaking or to hold together parts of a cracked tooth
To restore an already broken tooth or a tooth that has been severely worn down
To cover and support a tooth with a large filling when there isn't a lot of tooth left
To hold a dental bridge in place
To cover misshaped or severely discolored teeth
To cover a dental implant
What to expect…
A crown procedure is usually done in two visits. Your first visit will include taking several highly accurate molds that will be used to create your custom crown. A mold will also be used to create a temporary crown which will stay on your tooth for approximately two weeks until your new crown is fabricated by a dental laboratory. While the tooth is numb, the dentist will prepare the tooth by removing any decay and shaping the surface to properly fit the crown. Once these details are accomplished, your temporary crown will be placed with temporary cement and your bite will be checked to ensure you are biting properly.
At your second visit, your dentist will remove your temporary crown and check the fit and color of the permanent crown. If everything is acceptable, a local anesthetic may be used to numb the tooth and the new crown is permanently cemented in place.