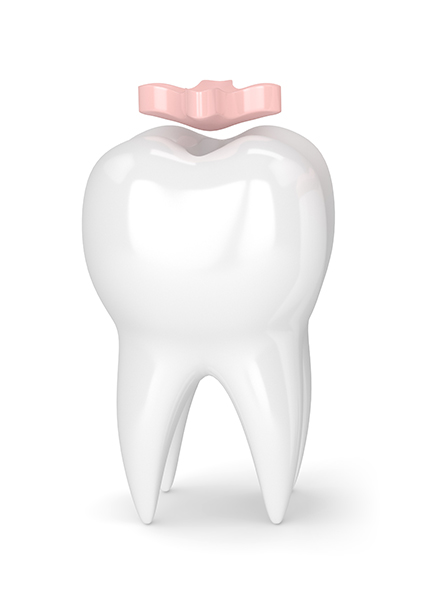 Porcelain Inlays
Porcelain inlays are fillings that are custom made with tooth-colored porcelain and are very popular because they are so natural looking. Dental inlays are different than composite fillings in that they are used to treat teeth that have damage lying within their indented top surfaces. Inlays can be utilized to conservatively repair teeth that have large defective fillings or have been damaged by decay or trauma. Porcelain inlays are an ideal alternative to conventional silver and composite fillings. Also, they are more conservative than crowns because less tooth structure is removed in the preparation of inlays.
Reasons for inlay restorations:
Broken or fractured teeth
Cosmetic enhancement
Decayed teeth
Fractured fillings
Large fillings
Replace old/metal fillings
What to expect…
A porcelain inlay is made by a professional dental laboratory and is permanently cemented into the tooth by your dentist. This procedure is usually carried out over two appointments. On your first visit, a mold of your tooth will be created and you will be given a temporary inlay. The dentist will then send the mold off to the dental lab, which will create a custom inlay specifically for you. On your second visit, the temporary inlay will be removed and the permanent porcelain inlay will be placed over your tooth. A few adjustments may be necessary to secure the inlay. You will receive after care instructions and regular office visits are encouraged.